CAMERAS
URSA Mini Pro 4.6K G2
 & 
Blackmagic Pocket Cinema Camera 6K.
LENSES
DZOFilm Pictor Cine Zoom 20-55mm
&

DZOFilm Pictor Cine Zoom 50-125mm
This setup gives me incredible flexibility from full studio setups to lightweight gimbal rigs. 
I have also shot on a wide variety of other camera platforms including
ALEXA, RED, Sony, Canon, Z-cam and more. 
SEE BELOW for my full gear list including lighting and audio.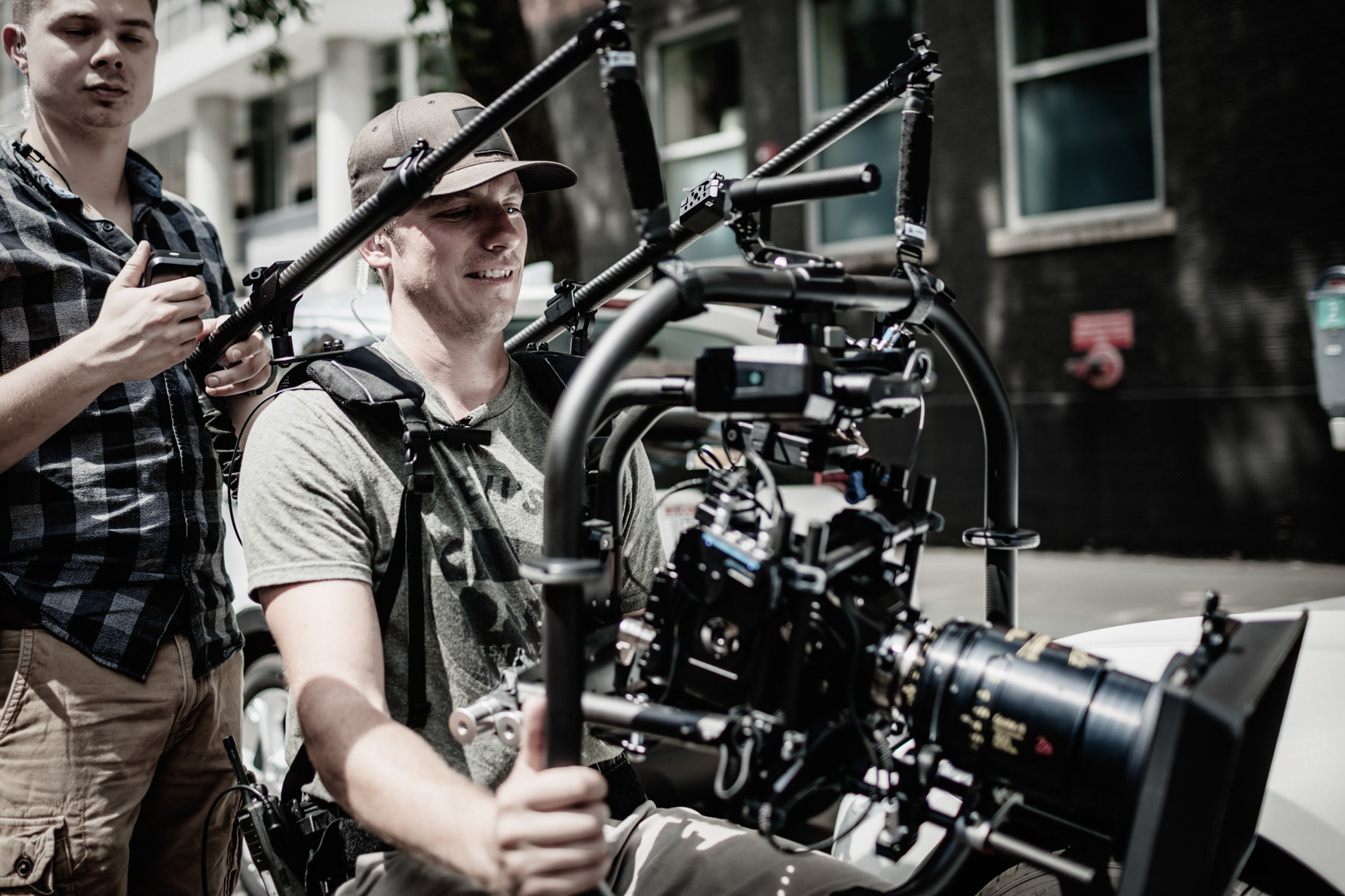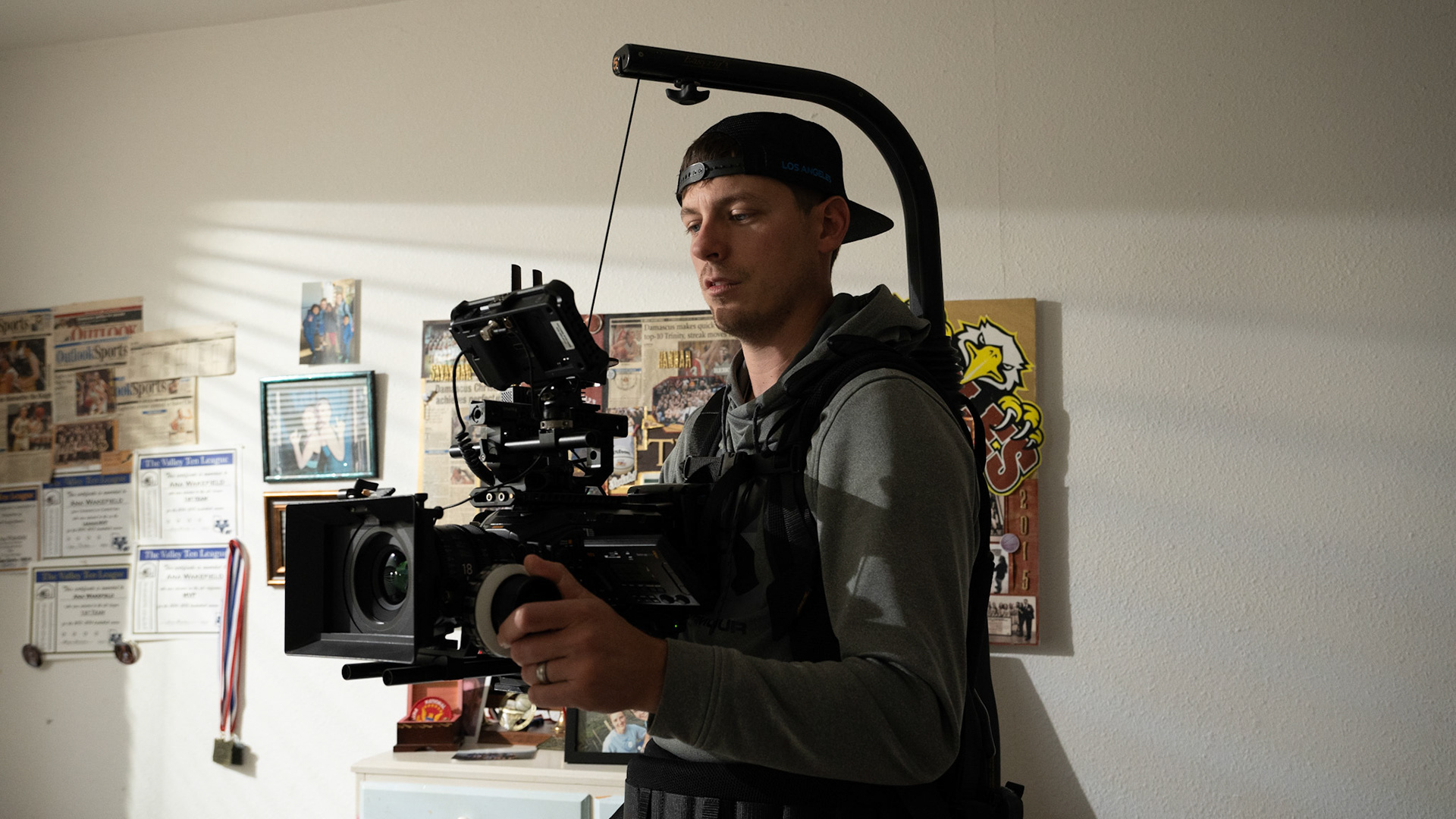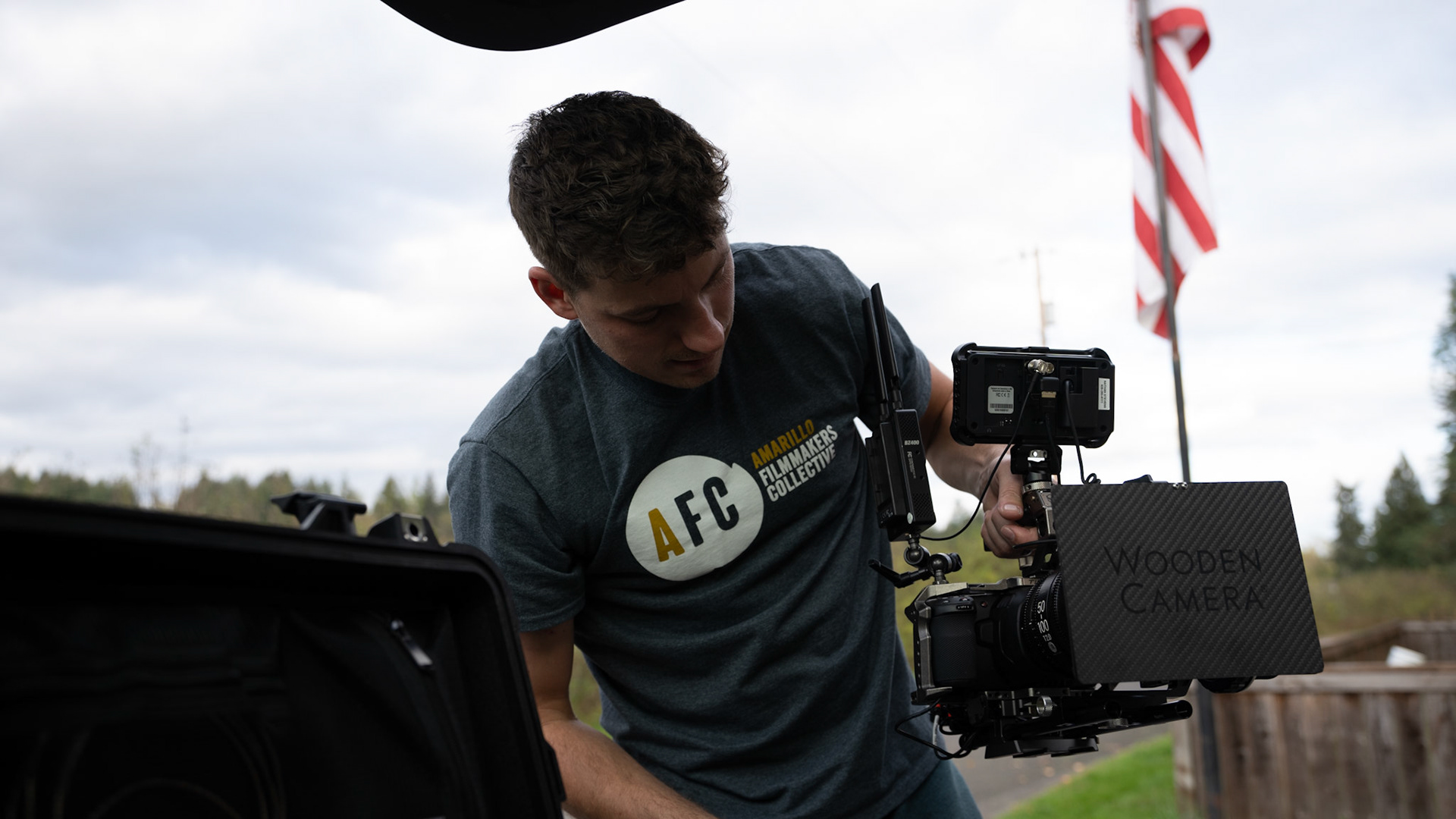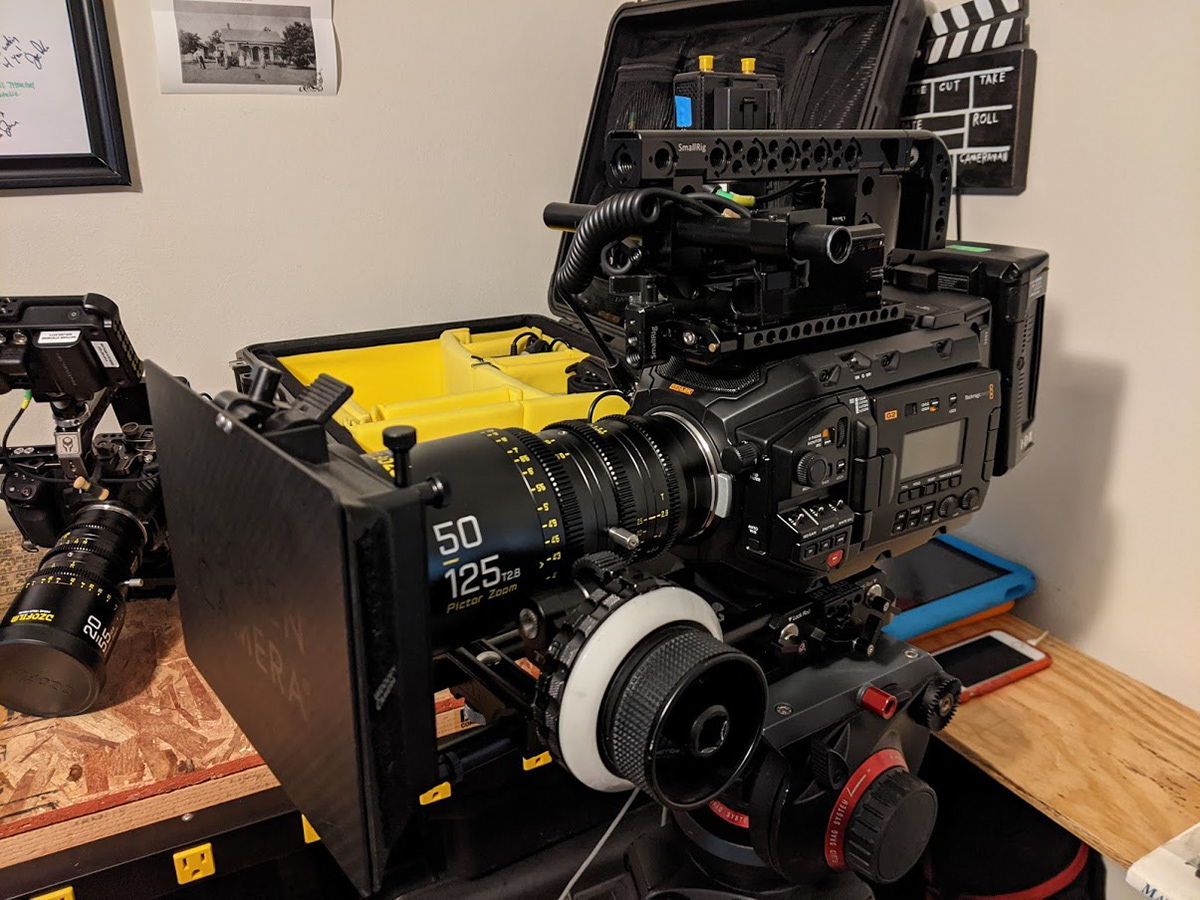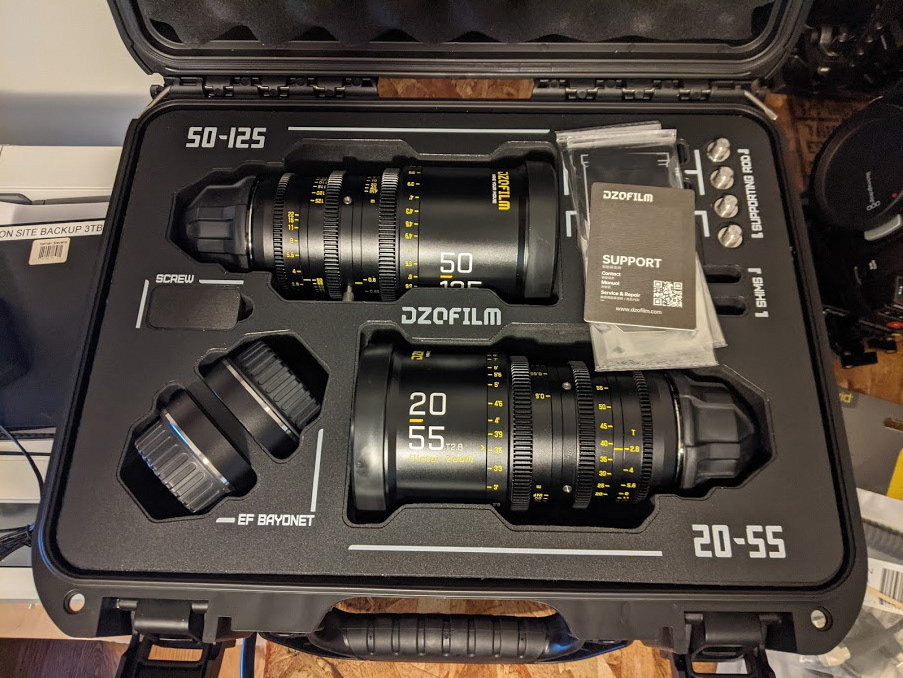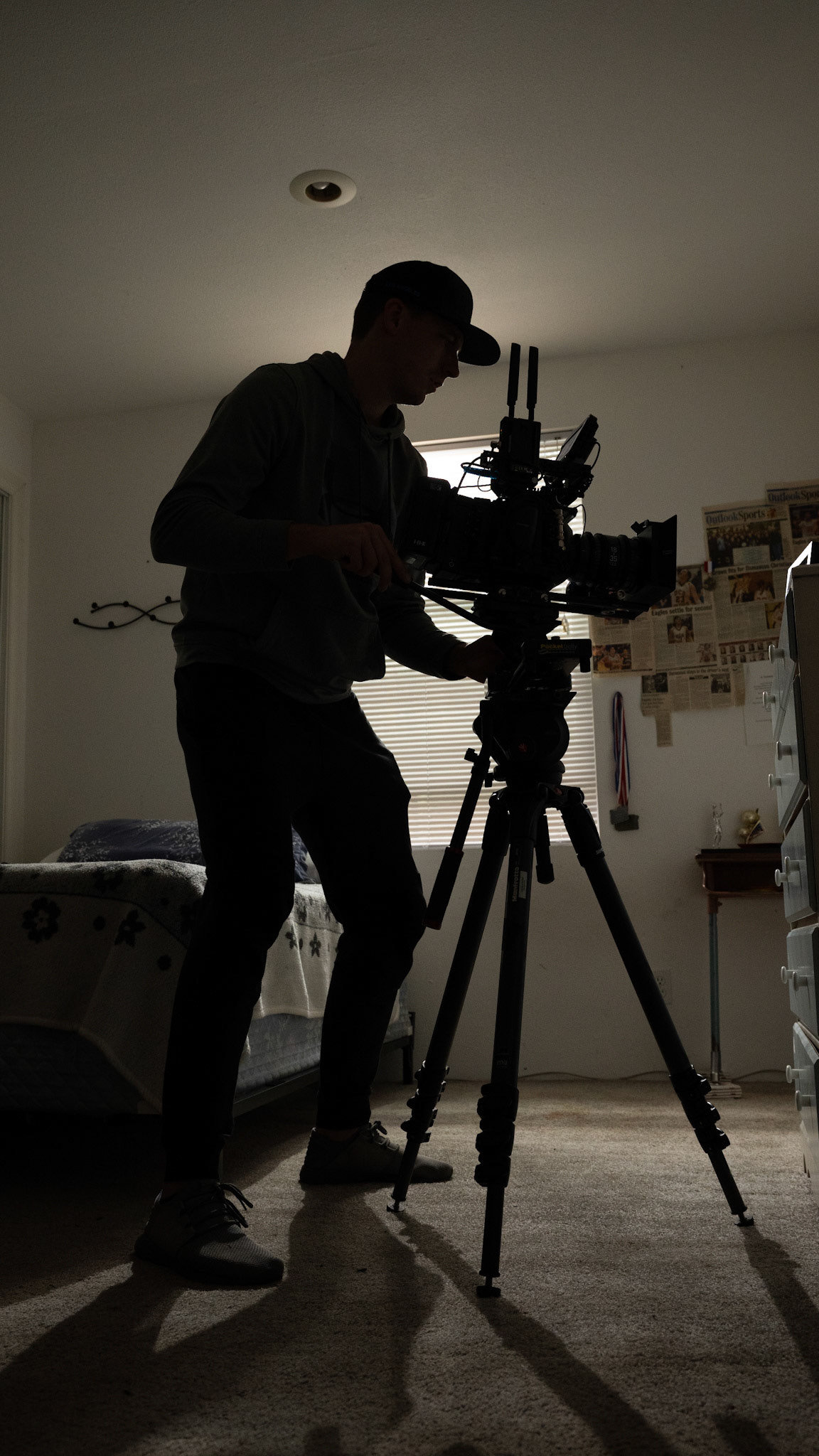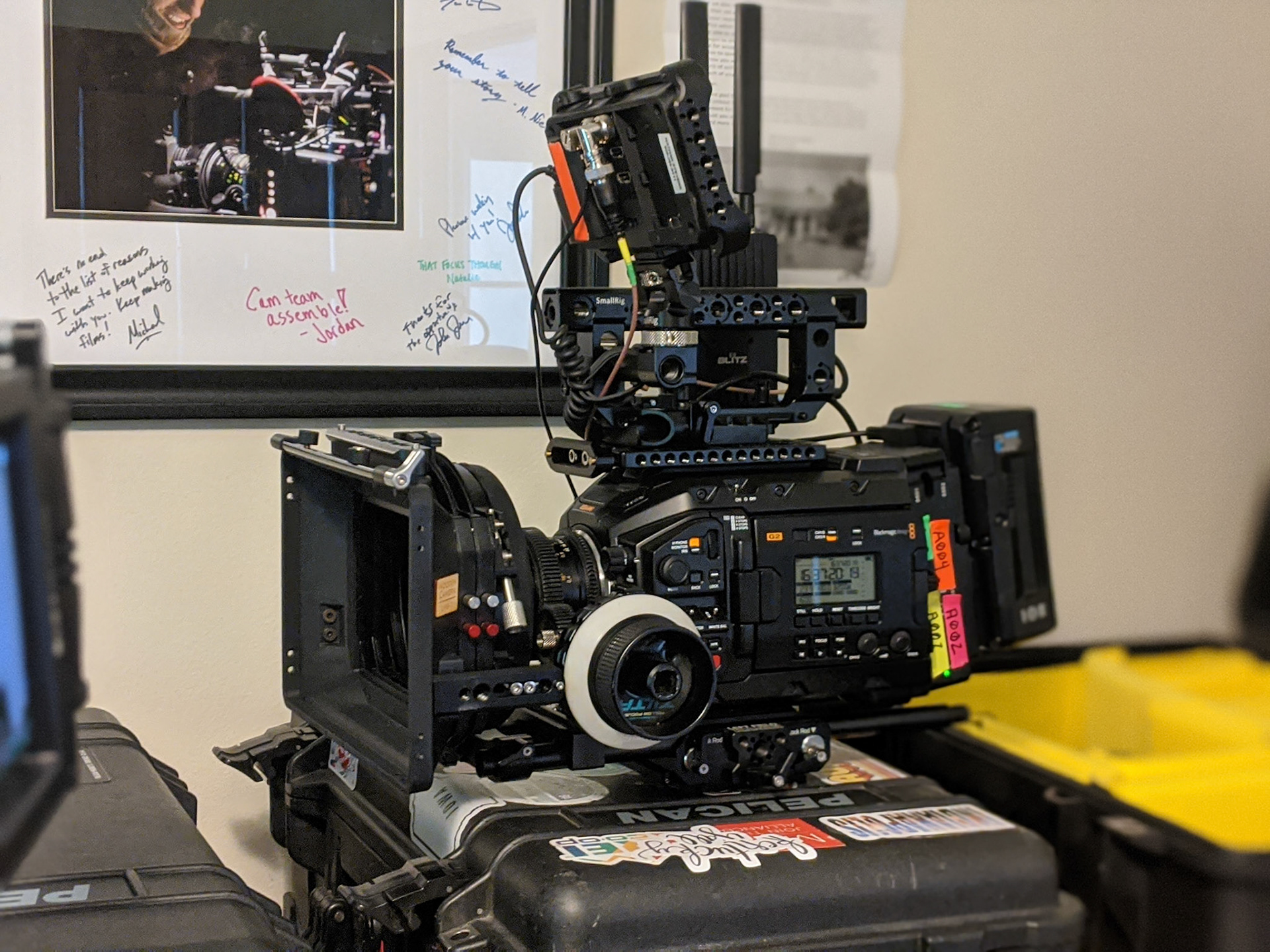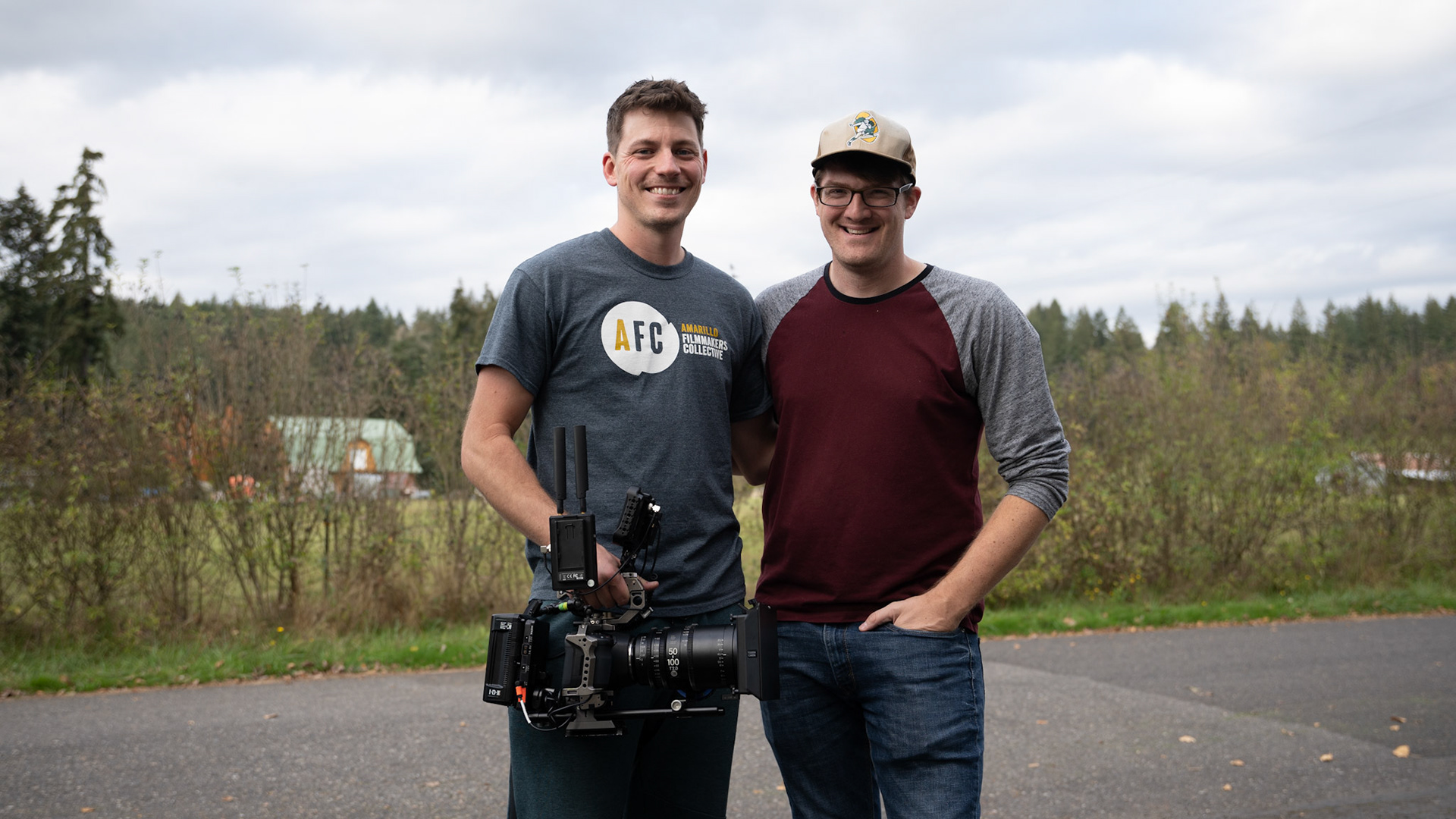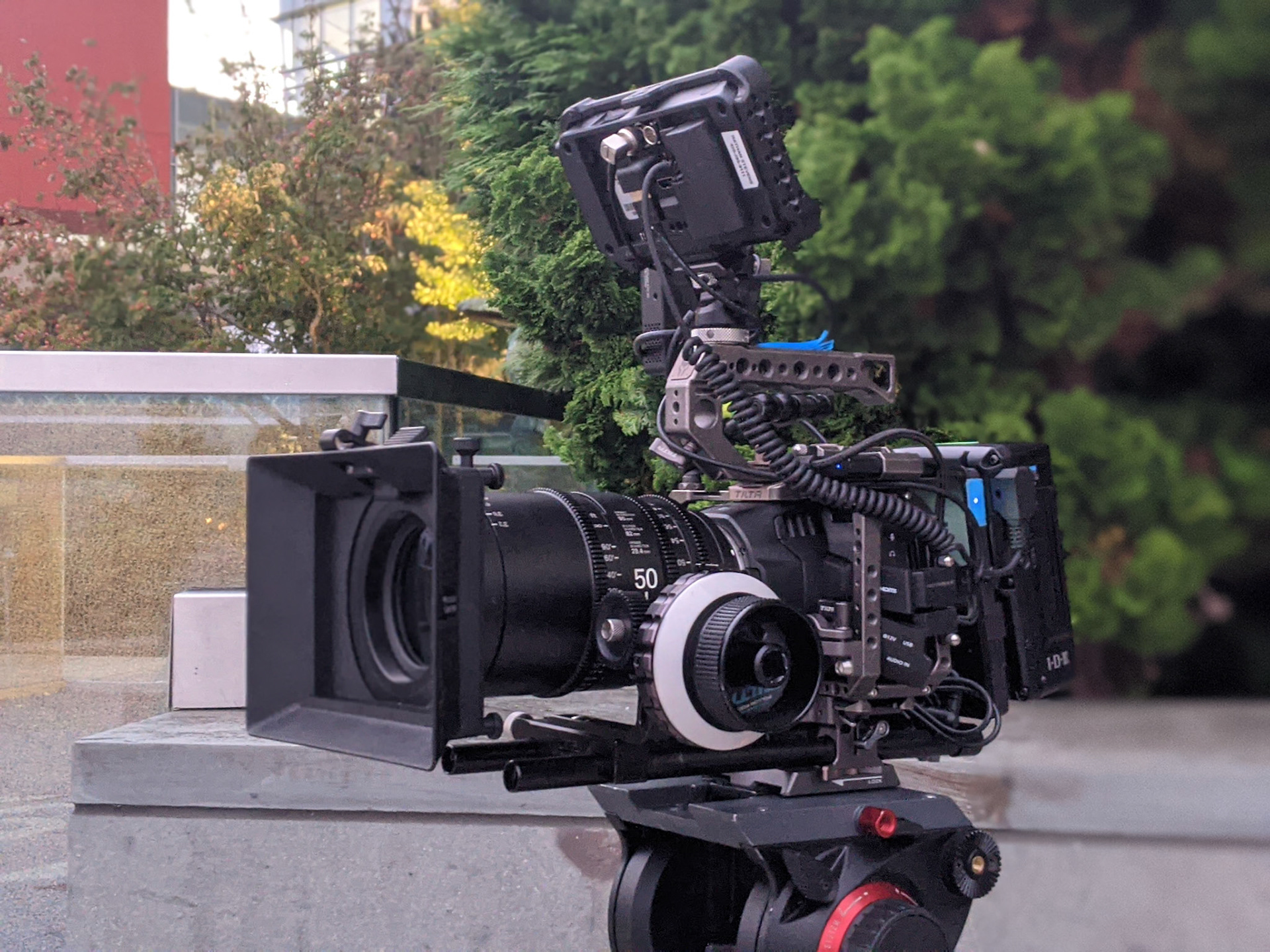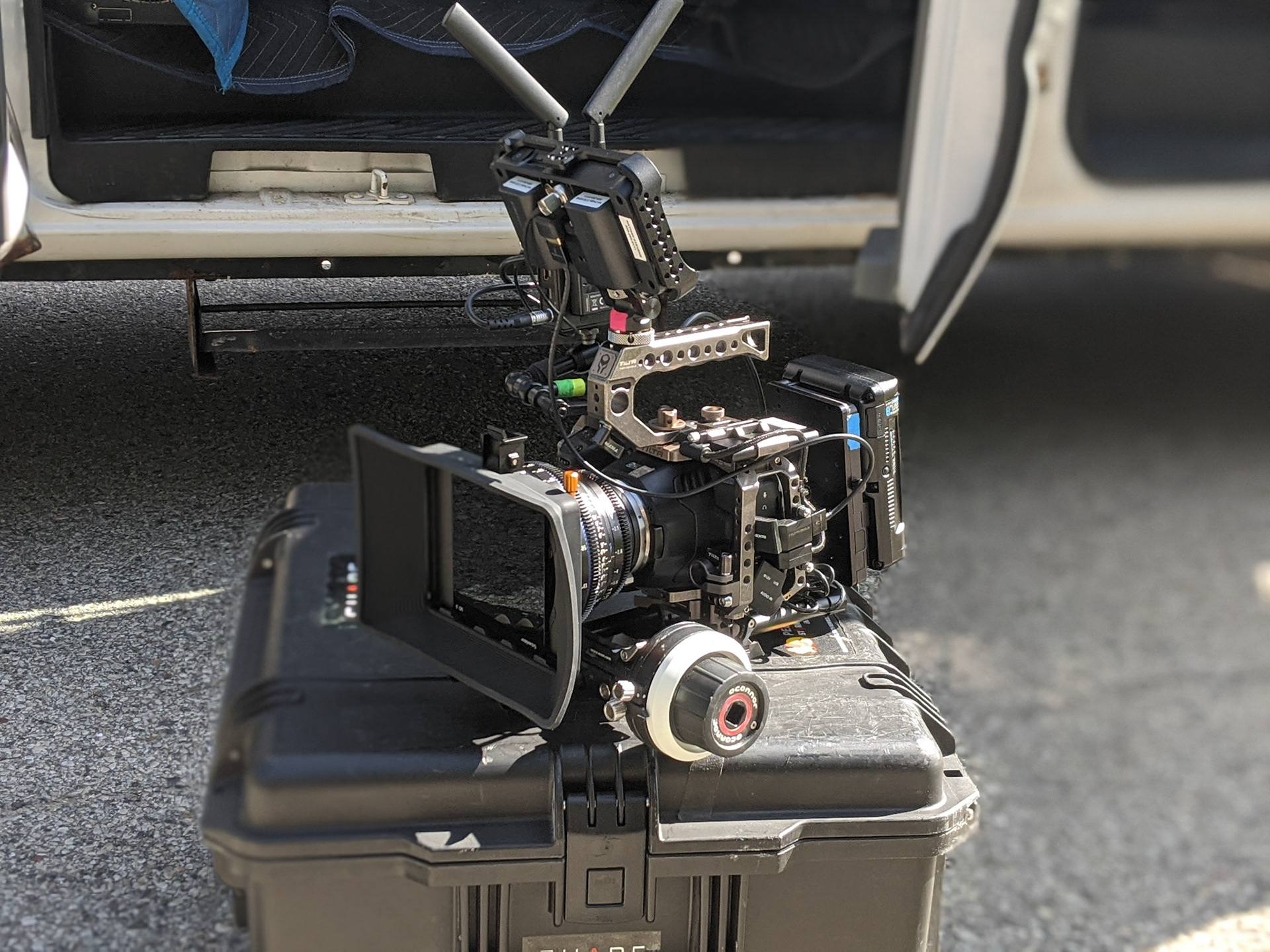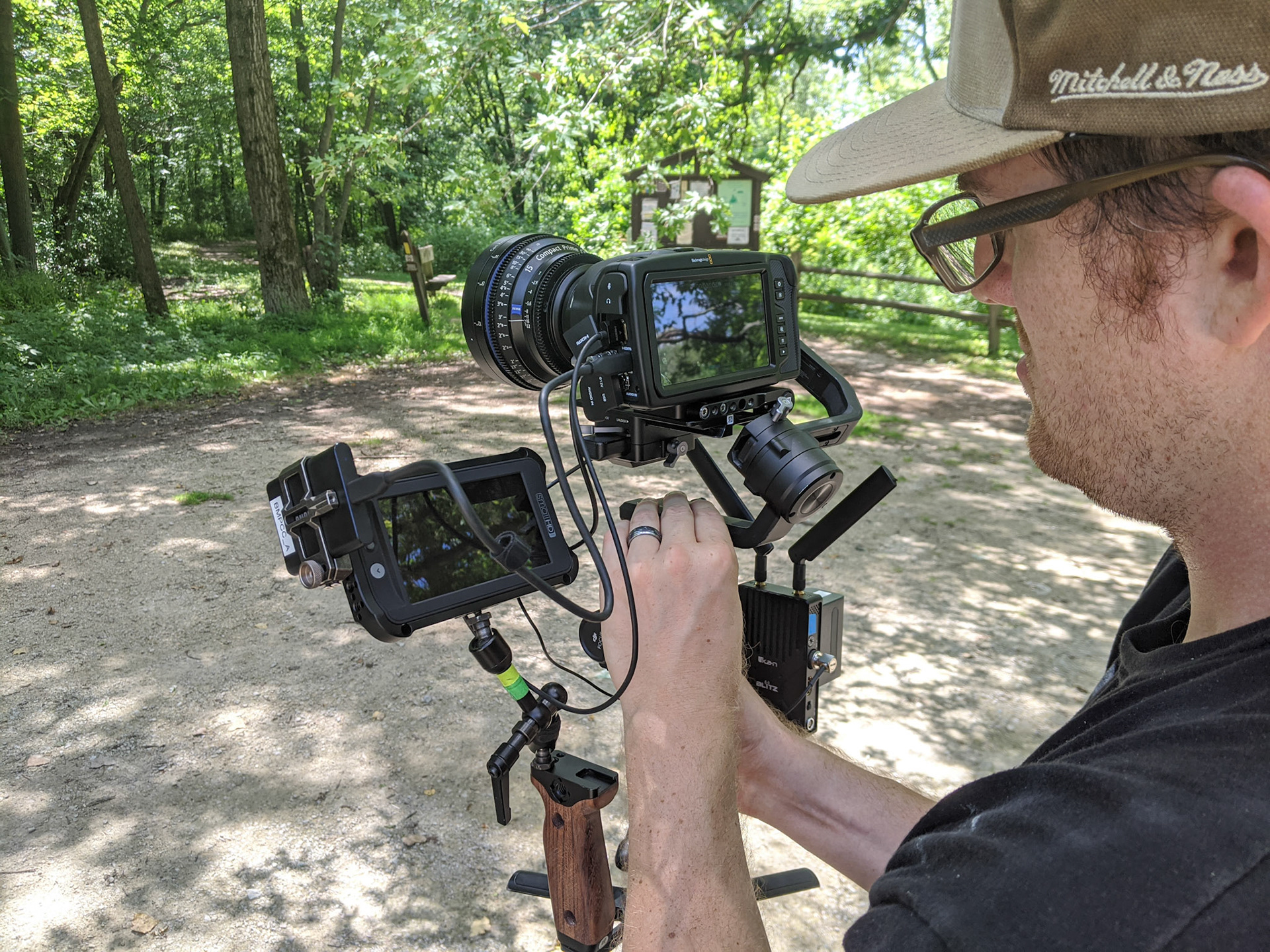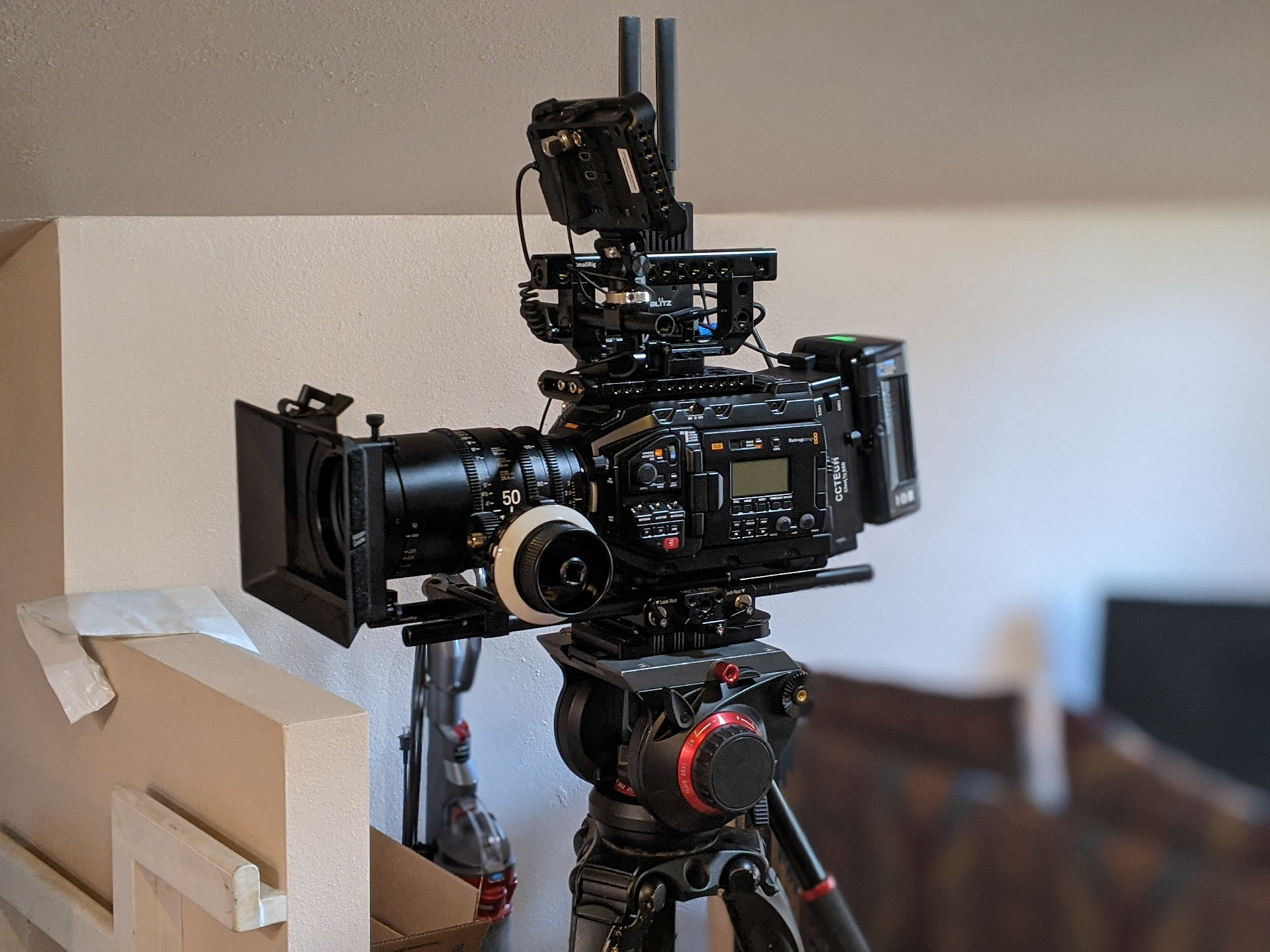 Camera Gear
CameraS:
URSA Mini Pro G2 4.6k
Blackmagic Pocket Cinema Camera 6k
GoPro HERO5 BLACK
Lenses
:
DZO Pictor Cine Zoom 20-55mm
DZO Pictor Cine Zoom 50-125mm
Camera Support
:
Ronin RS2 Gimbal
Manfrotto Tripod, 100mm - 536 legs with 509HD Fluid head
Manfrotto Tripod, 75mm - 547B legs with 701HD Fluid head
Easyrig Minimax
27" Kessler Pocket Dolly Slider
Glidecam HD2000
Camera Accessories
:
Wooden Camera UMB-1 Mattebox
Wooden Camera Zip Box Pro Clamp-on Mattebox
Schneider 4x4 IRND 1.2
Tiffen 4x4 IRND 0.9
Tiffen 4x5.56 IRND 0.3
Cavision 4x5.65 Circular Polarizer Filter
Power
:
198w IDX v-mount battery x1
150w IDX v-mount battery x2
98w IDX v-mount battery x1
Monitoring
:
SmallHD 702 OLED monitor
SmallHD 502 Bright monitor
Wooden Camera Director's Monitor Cage v3
Wireless
:
Ikan Blitz 400 Wireless Video Transmitter/Receiver
AC Accessories
:
Slate - Full size
Slate - Insert size
Rock'n'Roller R12 Gear Cart
Light Gear
Lights
:
Litepanels Astra 3X Bi-Color LED Panel (with Chimera Softbox)
1k Lowel Fresnel
650w Lowel
5x5" LED Panels x2
Light Modifyers
:
4' roll of 250 Half White diffusion
4'x4' Beadboard bounce
4'x4' Beadboard circle bounce
2'x4' Beadboard bounce
4'x4' Shiney board
Grip Gear
:
Backdrop T-bar
8'x10' Grey textured muslin backdrop
10'x10' Light Grey muslin backdrop
Audio Gear
Audio
:
Zoom H6 field recorder
Rode NTG2 Boom Mic with Deadcat
K-Tek boom pole with cradle and GOBO
Sennheiser wireless lav mic
Rode Videomic Pro